For those of you who follow my Blog, read my book on Focus Groups, attended a seminar or private session, you know that I am a major proponent of personal, face-to-face focus groups. That said, the reality of the Covid19 pandemic presently makes that a near impossibility. Hopefully things will change again and soon.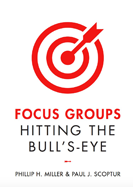 To make your online focus group as effective and productive as possible I created an Online Focus Group Checklist©. Always remember that focus group comments and conclusions about a case are instructive, not predictive. The next group may reach different conclusions and have different questions. Successful online focus groups require more preparation. Doing online groups takes time in advance of the group to recruit and qualify participants:
Pre-Focus Group
Recruit people who have access to laptops with cameras, or with webcams.
Test their online connection, mic and camera before you finalize your offer.
Finalize your payment method (vinmo, apple pay, etc.)
Get a completed background questionnaire and confidentiality agreement (survey monkey, docusign, google docs, pdfs).
Remind participants that no one else can be in the room during their participation
Remind participants no cell phone use during the exercise, unless it is a call from you.
Emphasize the importance of speaking one at a time
Prepare your questionnaire for juror responses
Group Size
Start with small groups (6) for short discussions (<2 hrs), but you can use larger groups if comfortable.
Day of the Focus Group
30 minutes before the exercise, test each participant's connection.
Make sure that participants do not have their backs to windows or bright light.
Have them adjust their webcam or laptop cam so it is at their eye height and you can see their head and shoulders.
Foster interaction among participants by asking them to respond to one another's comments
Make sure participants can see one another
Mute all participants during presentation
"Mute" the video of any observers and remove their names from view.
Email/Provide a written questionnaire on critical case issues.
One last and very important thing one has to remember, something that too many learn the hard way; Make sure to hit record before starting.
If you have a "Big" case and would like to talk to me about it and determine whether the Miller Method of trial preparation can help win your Judgment. See what others have to say. Call me 615-356-2000.
Copyright Phillip H. Miller 2020 615-394-7300