Never a Fee Unless We Win Your Case
- Call Us Today for a Free Consultation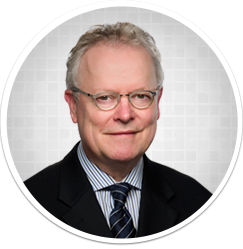 Phillip Miller
Tennessee Serious Injury Attorney
Education
Pennsylvania State University
B.S., Psychology/Biology 1971 – 1973
M.P.A. 1974, Study of Information Systems
J.D. 1978, Nashville School of Law
LLM, 2019 Baylor Law School
Professional Honors and Activities
Nationally Certified Civil Trial Specialist and as a Pre-Trial Specialist
Designated as a "Super Lawyer" (less than 5% of attorneys are given this designation)
Designated as one of the pre-eminent firms in the United States by Martindale-Hubbell
Nationally Certified Civil Trial Specialist and as a Pre-Trial Specialist
"Making the world a little better and a little more fair for everyone."
Phillip Miller is a nationally recognized attorney who specializes in representing people and families who have experienced serious, catastrophic injuries and death. He is certified as both a civil trial specialist and a pre-trial specialist by the National Board of Trial Advocacy. Mr. Miller has been recognized as one of the "Best of the Bar" by the Nashville Business Journal, as a "Super Lawyer," is "AV" rated, and his firm has been designated as one of the pre-eminent law firms in the United States.
Mr. Miller is the past president of the Tennessee Association for Justice. Mr. Miller is a frequently sought lecturer on legal issues and has spoken at the National Judicial College, Harvard Law School, the University of North Carolina, Sanford Law School, The William Mitchell School of Law, the Nashville School of Law, the University of South Texas, and Duke Law School.
As part of his practice, Mr. Miller is frequently hired by other firms to help them prepare their biggest, most significant cases. Firms in Michigan, Alabama, Illinois, Wisconsin, Minnesota, Texas, Arkansas, Oregon, Kansas, California, New York, New Jersey, Colorado, Louisiana, Kentucky, Maine, Indiana, Pennsylvania, Florida, Nebraska, Iowa, New Mexico, South Carolina, and Missouri have used Mr. Miller to help them recover tens of millions of dollars for their injured clients.
Phillip's passions include education, the environment, dogs, and what he would describe as "making the world a little better and a little more fair for everyone."
In addition to being a founding sponsor of School Aid, International, and sponsoring a Head Start class for more than 18 years, Phillip has also volunteered for Junior Achievement, bringing a businessman's perspective to middle school students.
He is a lifetime member of the Sierra Club and belongs to the Tennessee Environmental Council, Tennessee Greenways, Nashville Greenways, and the World Wildlife Organization. Phillip sponsors "Rover," a free neutering/spaying program though the ASPCA, and visits them whenever they are nearby providing services to needy pet owners in the area.