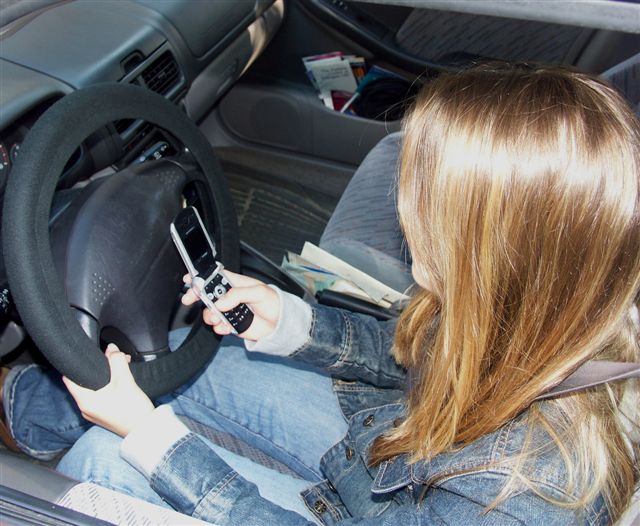 June Through August Is a Teen Driver Danger Period
As a Nashville automobile accident attorney for nearly three decades I have come to watch accident trends and I'd like to share an important one with you. If you are parents or grandparents of a Teen Driver it might well scare the wits out of you to know that 50% of teens will be involved in a car accident before they graduate from high school. Motor vehicle crashes are the second leading cause of death for U.S. teens. The risk of motor vehicle crashes is higher among teens aged 16–19 than among any other age group. In fact, per mile driven, teen drivers in this age group are nearly three times as likely as drivers aged 20 or older to be in a fatal crash.
When I first did some work on this issue several years ago I investigated a teen wreck described by Brentwood police as "one of the most violent crashes we've ever seen." It appears that a teen driver entered the off ramp of I-65 at McEwen Lane at a very high rate of speed, failed to slow down sailed across two westbound lanes and five eastbound lanes of traffic, jumped two medians before careening down the onramp embankment rolling numerous times. Police reported that the engine, center console and seats separated from the SUV after the initial impact and landed in the Drury Plaza Hotel parking lot about 80 feet away.
In another teen driver accident at about the same time five high school students left McGavock High School for lunch and had a roll over accident as they returned to school. From News reports the 16 year-old driver attempted to pass a slow moving car when she hit a curb and swerved back into traffic and slammed into an oncoming car. The car rolled and skidded upside down across a railroad track. One of the teens was thrown from the vehicle. Not all of them were wearing seat belts as required by law. News reports said that the 16-year-old driver had gotten the vehicle just two days before. She was charged with careless driving and will face school charges for leaving school property.
Sadly several other teens were killed in an accident related to fleeing police and leading police on high-speed chases that, fortunately, did not injure or kill innocent drivers or pedestrians.
What Can A Parent Do?
Every state has laws governing teen drivers and many require Drivers Education courses in which the basics are taught. This is a good thing for parents to invest in. But, in my experience as a car accident attorney the best way to prevent your teen from becoming a statistic is hands on parenting. Drivers Education is NOT, I repeat, NOT required.
A Suggestion
Starting when they are 13-years-old parents should block out a time in which you get the driver's guide and have your child study it. Once your child is familiar with the rules of the road take them driving. With them in the front passenger seat drive around your town and talk to them about what's going on. Point out other driver behavior such as speeding, tailgating, cutting in and out of traffic and other things like failing to signal a turn. Do this regularly and after they have had an opportunity to familiarize themselves with the process turn over the commentary to them. You are actually creating backseat drivers but I promise you this effort will pay off in making your child a more aware driver. The National Safety Council has a number of resources to help parents prepare their children for the time that they take to the highways and byways. Parents are the biggest influencers on their teen drivers, even if you think they aren't listening.
The National Highway Traffic Safety Administration sponsors Teen Driver Safety Week each year in October. Parents are the biggest influencers on their teen drivers, even if you think they aren't listening. Parents are the biggest influencers on their teen drivers, even if you think they aren't listening. Go to the sites linked in this article and educate yourselves so that you can educate your children and grandchildren.
If you are a parent or a grandparent take some time and check out the sites I mentioned above, talk to your teens about this issue and teach your children well. If you or a loved one are seriously inured, or God forbid, killed by the negligence of others give us a call and let's sit down and talk over your situation. We will come to you if necessary. My experience tells me it's best to meet with an experienced personal injury attorney as soon as possible.
The attorneys and staff at The Miller Law Offices are experienced and capable guiding you on this odyssey into the court system. Give us a call in Nashville at 615-356-2000 and let us help you recovery the financial damages that you deserve.